What is Occupational Therapy?
Information and public awareness
Quotes, questions, videos and graphics about the healthcare discipline and profession of occupational therapy (OT).
"Occupational therapy - where science, creativity and compassion collide."
Jessica Kensky (2016 AOTA Welcome Ceremony)
"Occupational therapy. Arguably the most empowering, creative, holistic and meaning-enhancing healthcare profession. We are proud to use client-centred outcome measures, models of practice and prioritise active engagement in self-care, productivity and leisure. We are occupational therapists. Adding life to days."
Jamie Grant - Occupational Therapist; Director, The Occupational Therapy Hub
"Occupational therapy training provides the occupational therapist with the skills to plan and deliver purposeful, meaningful activity. Occupational therapists believe that doing things that you enjoy has a positive impact on your health and well-being. Our occupations, or activities, provided us with a role, routine and structure. They define who we are, fill our time and prevent us from boredom"
Alice McGarvie - Occupational Therapist, From the Harp
"We see humans as having an inherent need to act – to do things. We can break down these actions (or occupations) into what we want to do, what we need to do and the skills we need to be able to do them. While there will always be some overlap, an example might be that I want to play the guitar and I need to be able to go to the toilet. There are also a range of (physical, cognitive, emotional) skills that I need, to be able to manage both of these occupations. A big factor that impacts on my ability to do these things is the environment around me. If my social environment doesn't like the sound of bad guitar players, my progress will be hampered. The environment will hinder my functioning. If my toilet is upstairs and I can't use my legs then again, the environment is not helping me to do what I need. OTs help people to identify the things they want and need to do in their lives, identify areas where skills development is needed and assess how the environment helps or hinders people in achieving their goals."
Keir Harding - Occupational Therapist; Clinical Lead, Beam Consultancy
Video created by Occupational Therapist Hannah Spencer (@hspenceruk) in 2019.

Whilst on student placement in a Learning Disabilities/Mental Health setting, Hannah produced a selection of easy read laminates about occupational therapy and the OT Process. The resources produced evidenced understanding of the profession, the OT Process and the PEO model, presented in a way that demonstrated consideration of patients' needs.
OT FAQ
I want to learn about Occupational Therapy - what is 'OT'?
---
Occupational therapy provides holistic, person-centred support to those whose health and/or wellbeing prevents them from doing the daily activities that matter to them.
"Occupational therapy training provides the occupational therapist with the skills to plan and deliver purposeful meaningful activity. Occupational therapists believe that doing things that you enjoy has a positive impact on your health and well being. Our occupations or activities provided us with a role, routine and structure - and define who we are...
Occupations allow us to '

do, be (belong) and become

' (Wilcock, 1998). We can grow and learn and find meaning and fulfilment through the occupations that we choose to engage in. If we have poor health, disability, mental health or physiological difficulties it can make it difficult or impossible to do our activities.
Occupational therapists are dual trained in physical and mental health

. They are trained in

activity analysis

, a process that involves breaking down an activity to understand what physical, cognitive and social abilities are needed to do the task. Understanding this allows the occupational therapist to grade the activity for different levels." [Alice, Occupational Therapist at From the Harp]

The history of occupational therapy


A film from the US Army, about early use of OT during World War 2: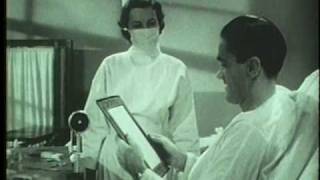 'Introduction to Occupational Therapy' [Credit: PublicResourceOrg]
An occupational therapist can identify strengths and difficulties you may have in everyday life, such as washing, dressing, getting to the shops or accessing work or school - and will help you work out practical solutions. They can work with you to identify goals that can help you maintain, regain, or improve your independence by using different techniques, changing your environment, and/or using new equipment. [Source: NHS Choices]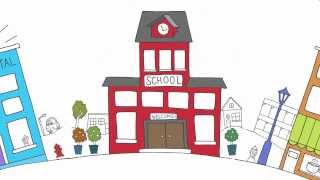 [Source: Cloe Whittaker]
Doing - Being - Becoming

In her talk, Rayya Ghul shares insights from the perspective of an occupational therapist on something we all take for granted: DOING. It isn't until we are prevented from doing the things we want and need to be able to do that we realise how important it is to us. These days there is a great focus on 'being', but Rayya demonstrates how it is 'doing' that has the power to create and transform our lives. It may well be our 'superpower'.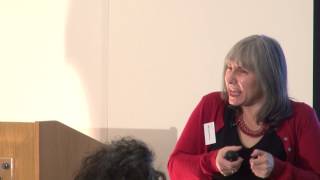 [Source: TEDx Talks, YouTube]
Other references:


Wilcock, A. (1998)

An Occupational Perspective of Health

. New Jersey: Slack Incorporated.
---
Who benefits from occupational therapy?
---
Occupational therapy is provided to someone who is having difficulty with everyday tasks. This could be because they have a:
physical health condition – for example, arthritis or recent stroke

mental health condition – for example, bipolar disorder or depression
learning disability
Occupational therapists work with people of all ages and can look at all aspects of daily life, from the home to the school or workplace.


The rap in this video conveys who might use occupational therapy: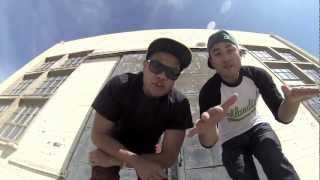 ---
How do Occupational Therapists support people?
---
To help answer this question, we first need to explain what we mean by the term 'OCCUPATION'.

'Consider all the activities you do, from the time you wake up until you go to sleep: getting in and out of bed, dressing, showering, combing your hair and brushing your teeth, cooking, driving, working, going to school, parenting, exercising and relaxing. The list goes on and on. All of these activities require multiple skills and actions from our body and mind.
Maysoun, 16 years old, noticed that the poster above ('Occupation is a fancy word for...') only represented white heteronormative able-bodied persons. So Maysoun decided to create a poster that better represented diversity and equity - and also wrote an alternative description of occupational therapy. What details do you see on the poster?...
[Image copyright: Maysoun Ahmed-Landeryou, 2021]
If an injury or medical condition occurs that disrupts your ability to perform daily tasks, life can become challenging, confusing, painful and difficult. This is where occupational therapy plays a major role in a person's recovery and restorative function. In simple terms, occupational therapy helps people of all ages regain and maintain functional independence to do the activities they need and want to do.
Occupational therapists believe that occupations (activities that occupy your time) describe who we are and how we feel about ourselves. If you are unable to do the things you want or need to do to live and enjoy your life, your general well-being may be affected.' [Source: FBN]
So the core aim of occupational therapists is to support patients, service users and clients to engage and participate in their own specific everyday occupations. Whether these are related to work, productivity, leisure or social participation.
"Because of occupational therapy..."
This short video gives a nice snapshot of the breadth of occupational therapy support.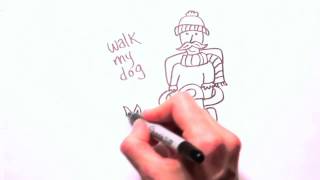 [Source: Chad Foster]
After identifying the difficulties a person has with everyday tasks, occupational therapists can help by either:
practising the activity in manageable stages
teaching a different way to complete the activity
recommending changes that will make the activity easier
providing devices that make activities easier
For example, after a hip replacement, someone may find it difficult to get in and out of the bath. Grab rails could be fitted in the bathroom to make this easier. Someone with rheumatoid arthritis may find it hard to lift small objects. Special equipment, such as a wide-handled vegetable peeler, may be made available to make tasks easier.
The aim of these changes is to allow the person to maintain and improve their ability to do everyday tasks. This can include both work and leisure activities. [Source: NHS Choices]
---
How do you access occupational therapy?
---
[Methods of accessing OT vary worldwide; below is an example from the UK] You can get a referral for free occupational therapy through your general practitioner (GP) surgery, local council or local clinical commissioning group (CCG) - or you can go private. The duration and severity of your condition determines whether you can access care through your local council or the National Health Service (NHS). In general:
for short-term conditions, such as after an operation, occupational therapy is usually accessed through the NHS
for long-term conditions, such as dementia, occupational therapy is usually accessed through your local council
If you are not sure how to access occupational therapy, you can contact your local council and ask if they provide occupational therapy to someone in your situation.
If you do not want to access occupational therapy through the NHS or your local council, you could contact an occupational therapist directly. If you decide to see a private occupational therapist, make sure they are qualified and registered. Only healthcare professionals registered with the Health and Care Professions Council (HCPC) are allowed to use the title of "occupational therapist". You can see if your occupational therapist is registered by checking the HCPC online register.
Short-term conditions
If you require occupational therapy because of a short-term condition, it is usually the responsibility of the NHS to provide this. Speak to one of the healthcare professionals treating you. They will discuss your needs and decide if you would benefit from occupational therapy.
If it is decided you would benefit from occupational therapy, an assessment with an occupational therapist can be arranged as part of your care. At your assessment, your occupational therapist will decide if you need any equipment or training.
It may be provided free of charge by the NHS, although this could depend on what is available in your locality.
Long-term conditions
If you have a long-term condition affecting your ability to carry out most everyday activities, you may be able to access occupational therapy through your local council. These usually provide occupational therapy as part of their social care services. They may work with local NHS providers and organisations, and other councils to run these.
Councils have eligibility criteria to determine whether someone can receive social care services such as occupational therapy. The criteria may vary slightly between councils, but should include the following points:
your needs arise from or are related to a physical or mental impairment or illness
you're unable to carry out certain necessary tasks as a result of your needs, such as washing yourself, getting dressed or going to the toilet
being unable to complete these tasks has a significant impact on your wellbeing
You can contact the social services department of your local council to arrange an assessment or your needs, or you can be referred for an assessment by:
your GP or consultant
a nurse
another healthcare professional
a social care professional
Assessing your needs

An assessor can carry out a health and social assessment to identify what areas of your everyday life are causing problems. They will discuss your needs with you and explain what help is available. An assessment and any advice or information should be free. [Source: NHS Choices]
---
What if I need specialist equipment or adaptations?
---
An occupational therapist can make decisions about what equipment or environmental adaptations would be most useful to help you live as independently as possible. These decisions are made as part of your health and social care assessment.

Equipment cost

If an assessment has concluded you need equipment, it can usually be provided free of charge on a long-term loan. Different local authorities may charge for some pieces of equipment
You may need adaptations made to your house. These changes may be carried out free of charge, but this will depend on your local authority

Larger, more expensive items and major adaptations may be the responsibility of the housing department.
You may need to contribute towards the cost of these items, or you may be able to apply for a Disabled Facilities Grant (DFG) to help with the cost. A Disabled Facilities Grant (in England) is a grant from your local council to pay for changes to your home so you can continue to live there.
Each local authority should be contacted to establish what their criteria is
The amount paid through the grant will depend on your income and outgoings



Buying your own equipment



You may choose to buy your own equipment rather than use the equipment provided by your local council. If you are going to buy your own equipment, it is still a good idea to have an assessment by an occupational therapist. They can provide guidance on what equipment is most suitable and advise you on what is available. [Source: NHS Choices]
---
---